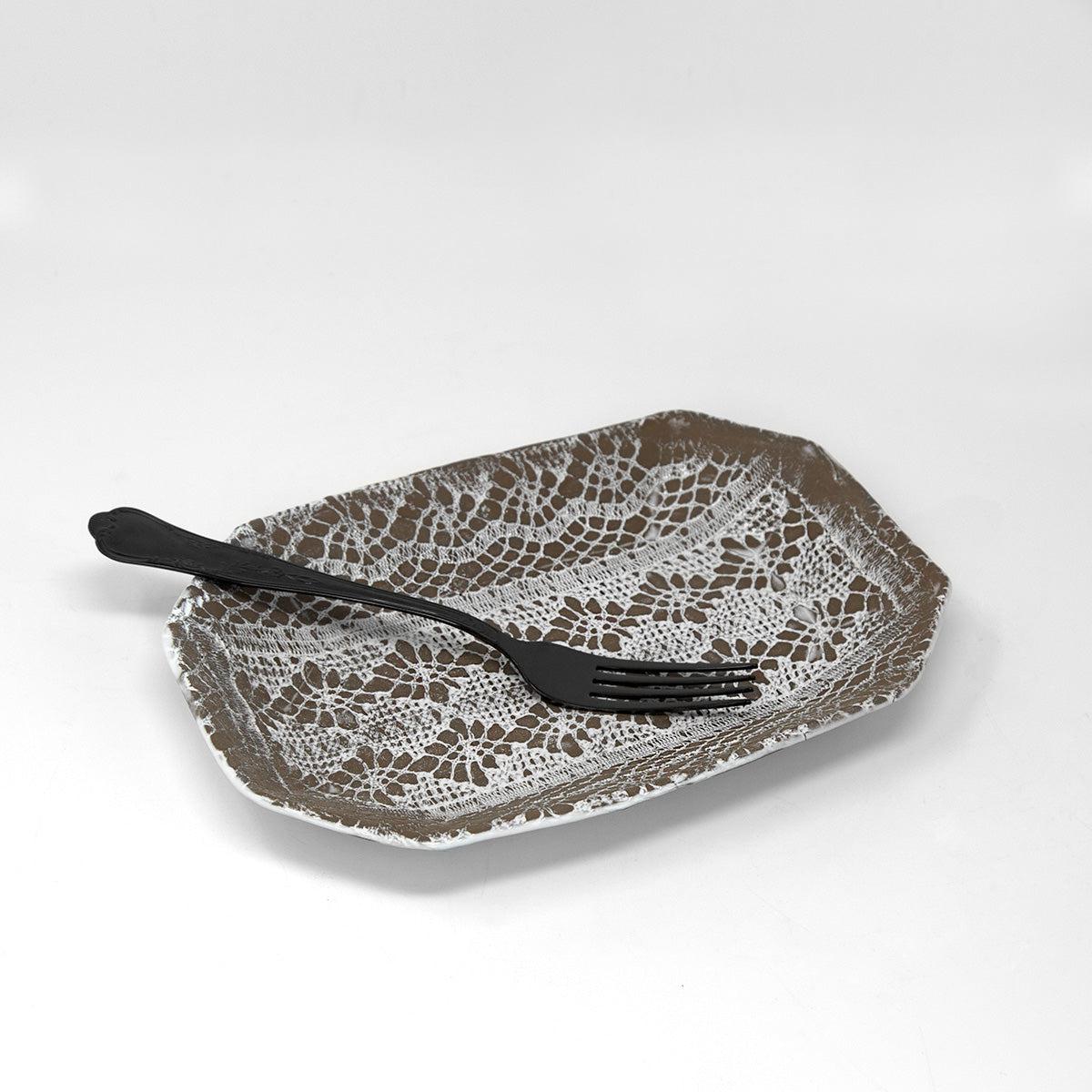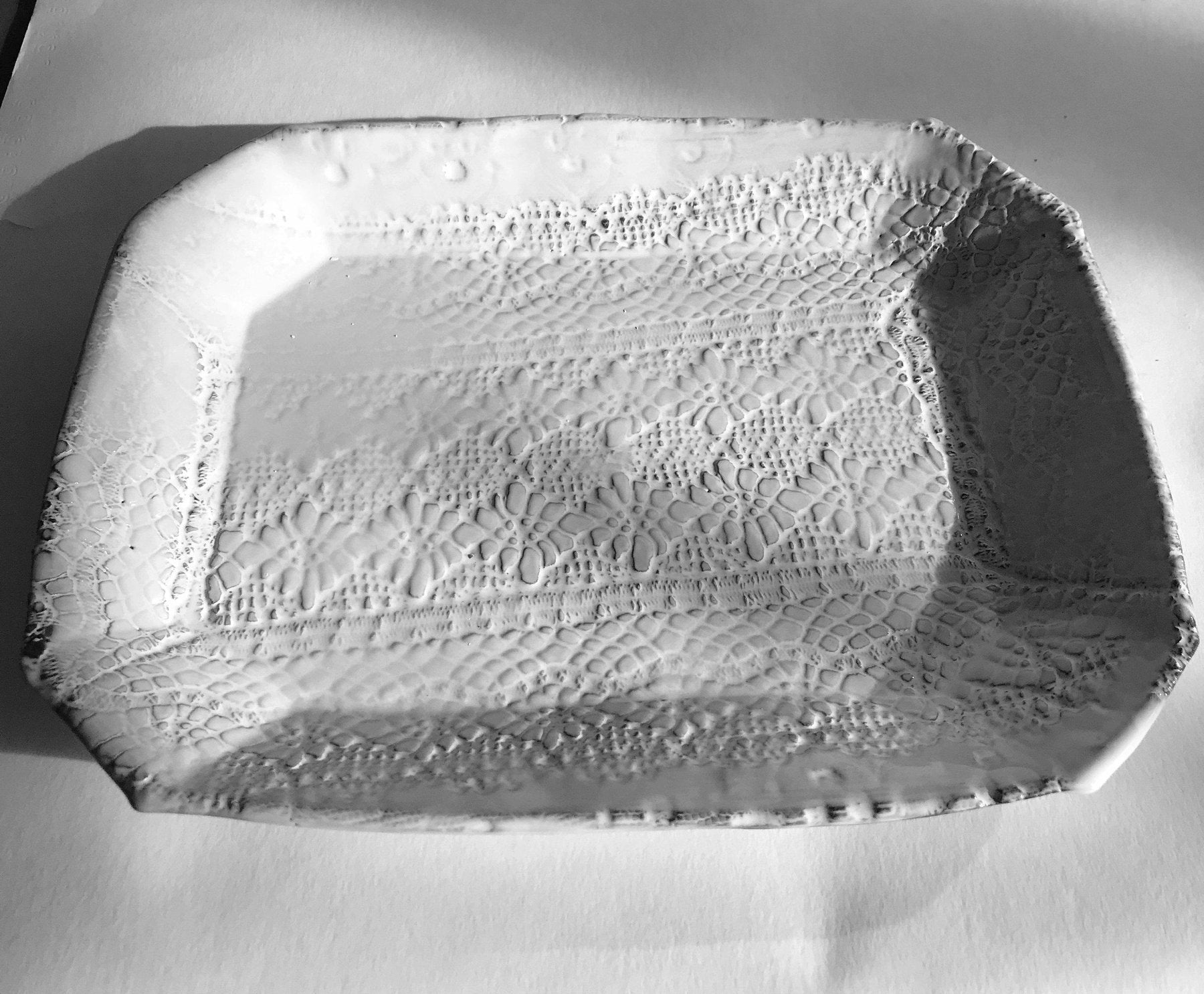 Dentelle rectangular plate
This sophisticated rectangular ceramic plate can be used for ceremonies, wedding, christening, birthday etc.... It can also easily be used as a serving dish for garden vegetables or fruit salads.
Handmade plate crafted in our French workshop. Milky-white enameled terracotta clay. Perfect for every day use, surprisingly light, extremely durable & dishwasher-safe.
Complimentary shipping on orders over 400€
SKU: ASPDEN23